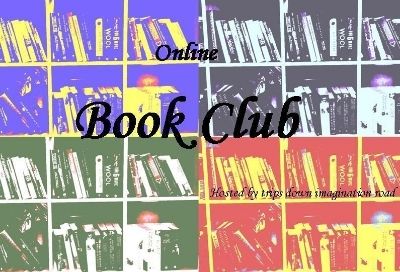 Remember to keep up to date with the hashtag!
#internetbookclub
Genre: Historical Romance
He was the last man she needed, but the only one she wanted.
Orlando Holt has never assassinated a woman before. The lovely, feisty Lady Lynden will be his first. She's supposed to be a vicious murderess, but when Orlando begins to have doubts, he sets out to discover the identity of the person who hired him. What he learns will turn his world upside down, and propel him headlong into love with a woman who's immune to his charms.
Twice widowed by the age of twenty-four, Lady Susanna Lynden has had enough of charming men. Her last husband knew all the right things to say to get her to the marriage bed…then made her life miserable. Money may be scarce and her house falling down around her, but the exotic fruit from her orange trees will keep poverty away. Except someone is thwarting her at every turn. Someone who may even want her dead.
Reviews are due the 25th-31st January! There'll be a linky on my blog on the 25th for everyone to link up!
Rock the Heart by Michelle A Valentine (Goodreads)
For the last four years, good girl Lane has regretted breaking up with Noel Falcon. She thought she was sensible when she told him his dreams of being a rock star would get him nowhere, but now that he's a rock god and her career is stagnant, she realizes just how wrong she was. When Noel hires the marketing company where Lane is an intern, she's forced to see him again. If she wants to land her dream job as executive within the company, she has to win him over and secure his account. Too bad Noel is still pissed at her for breaking his heart.
When Lane's company flies her to a Black Falcon concert to gain Noel's attention, emotions run high the moment she sees him and realizes she's far from over him. But Noel's countless trysts with groupies and his cocky attitude make Lane believe he isn't the same guy she once loved—now he seems to only want her body. Then after Lane discloses she needs him to procure a job, Noel proves he's a changed man by forcing her to go on the road with him in order to get it.
After Lane reluctantly takes Noel up on his offer, she becomes willing to do whatever it takes to keep him satisfied, even if it means succumbing to his seductive ways. Lane soon finds deception is a dangerous game and she's not the only one playing.
When a fatal fever nearly wipes out the entire world's population, the survivors of what became known as "the Dying" believe the worst is in the past. Little do they know…
In the aftermath of the Dying, survivor Jessica Monroe searches for sanctuary in a world unlike any she's ever known before. As fear and isolation envelop her, Jessica encounters the sensitive and helpful Jace, who she believes is another survivor. But Jace has a past and secrets of his own that's he not ready to disclose. Soon Jessica realizes that the destruction of humanity might actually be the first step in a larger, more complicated plan -- a plan that may very well involve her. Struggling to discover her role in a terrifying new world where everything has changed, she must decide who she can trust. But is the price for that trust just too high?
The Trouble with Being Wicked by Emma Locke (Goodreads)
HE PUT HER ON A PEDESTAL
When Celeste Gray arrives in the sleepy village of Brixcombe-on-the-Bay, she thinks she's one step closer to leaving her notorious past behind. She even suspects the deliciously handsome--if somewhat stuffy--viscount next door is developing a tendre for her. That is, until the day Ashlin Lancester learns she's not the unassuming spinster she's pretending to be.
NOW SHE HAS FARTHER TO FALL
After a decade of proving he is nothing like his profligate father, Ash is horrified to have given his heart to a Cyprian. He launches a campaign to prove his attraction is nothing more than a sordid reaction he can't control. But he soon learns that unlike his father, he can't find comfort in the arms of just any woman. He needs Celeste. When he takes her as his mistress, he's still not satisfied, and the many late nights in her arms only make him want more...
Create your own user feedback survey
THANK YOU FOR VOTING! I look forward to reading your reviews of The Charmer!
If you want to grab the button then you can use this code:
<div align="center">
<a href="http://a-reader-lives-a-thousand-lives.blogspot.co.uk/" rel="nofollow" title="trips down imagination road"><img alt="trips down imagination road" src="http://i1328.photobucket.com/albums/w521/tdir_blog/b1e59a89-03a8-4cf0-9892-4a7e1e3ff48c_zpsizpcidyp.jpg" style="border: none;" /></a><br />
<br />